2019 Land Pride SP3072
Call for Price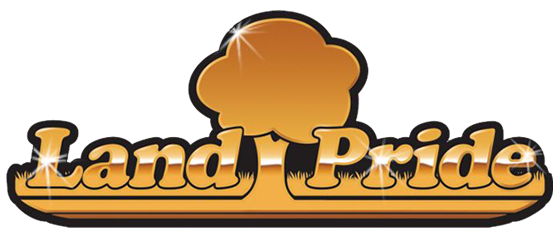 ---
Overview
---
Description
The SP30 Series Soil Pulverizers loosen, pulverize, and level packed or encrusted soils in preparation for seeding or laying of new sod. Land Pride SP30 Soil Pulverizers come in 72" and 84" working widths making them well suited for use by landscapers, rental yards, construction contractors, and professional turf managers. Applications include golf courses, housing developments, athletic fields, nurseries, sod farms, transportation right-of-ways, and park systems.
Features
Working widths: 20 Series: 60", 72"; 30 Series: 72", 84"
HP Range: 20 Series: 20-35 HP; 30 Series: 30-50 HP
Replaceable heat-treated sleeves: Heat-treated replaceable sleeves on roller protect spike. Easily replace the sleeve when worn vs. replacing entire spike.
3/8" Steel spikes welded to the roller's surface: Spikes are welded to the roller's surface rather than to a hole. Damaged spikes can be cut off and replaced.
Self-aligning bearings with double lip seals on rear roller: Self-aligning bearings conform to the roller and shafts.
1" Diameter shaft in roller: Heavy shaft can handle the shock loads from the roller.
Roller has high number of steel spikes: Better pulverization, more spikes than most competitors
H Beam: 20 Series: H Beam-10"; 30 Series: H Beam-12"
10 1/2" x 2" x 2 " Scarifier teeth: Scarifier teeth are heat-treated for long life and can be reversed when one side wears down.
Warranty: One year parts and labor
Fits Land Pride Quick-Hitch: Cat. 1 3-point fits Land Pride Quick-Hitch for easy on-off with one person.
Specifications
Working Width: 72"
Overall Width: 77 1/4"
Weight (With Single Roller- lbs.): 671
Max Engine Hp.: 50 Hp.
Number Of Shanks: 25
Number Of Spikes - Single Roller: 103
Number Of Spikes - Double Roller: 206
Height: 36 1/2"
Front To Back Length Single Roller: 28 1/4"
Front To Back Length Double Roller: 35 1/4"
Shank Spacing: 2 13/16"
Spiked Roller Tube Diameter: 6 5/8" O.D. (Optional Second Roller 5 9/16")
H-Beam: 12"
A-Frame: 3/8" Plate
Springs - Front Roller: 32 lbs./inch
Springs - Rear Roller: 15 lbs./inch
Spike Material: 3/8" x 1 1/4" Steel, Replaceable Heat Treated Sleeves
Hitch: Cat. 1 Fits Land Pride Quick Hitch
Specs
General
Working Width

72 in.
Weight

671 lb.
Recommended HP

50 HP
Related Products
Call for Price
Call for Price
Call for Price